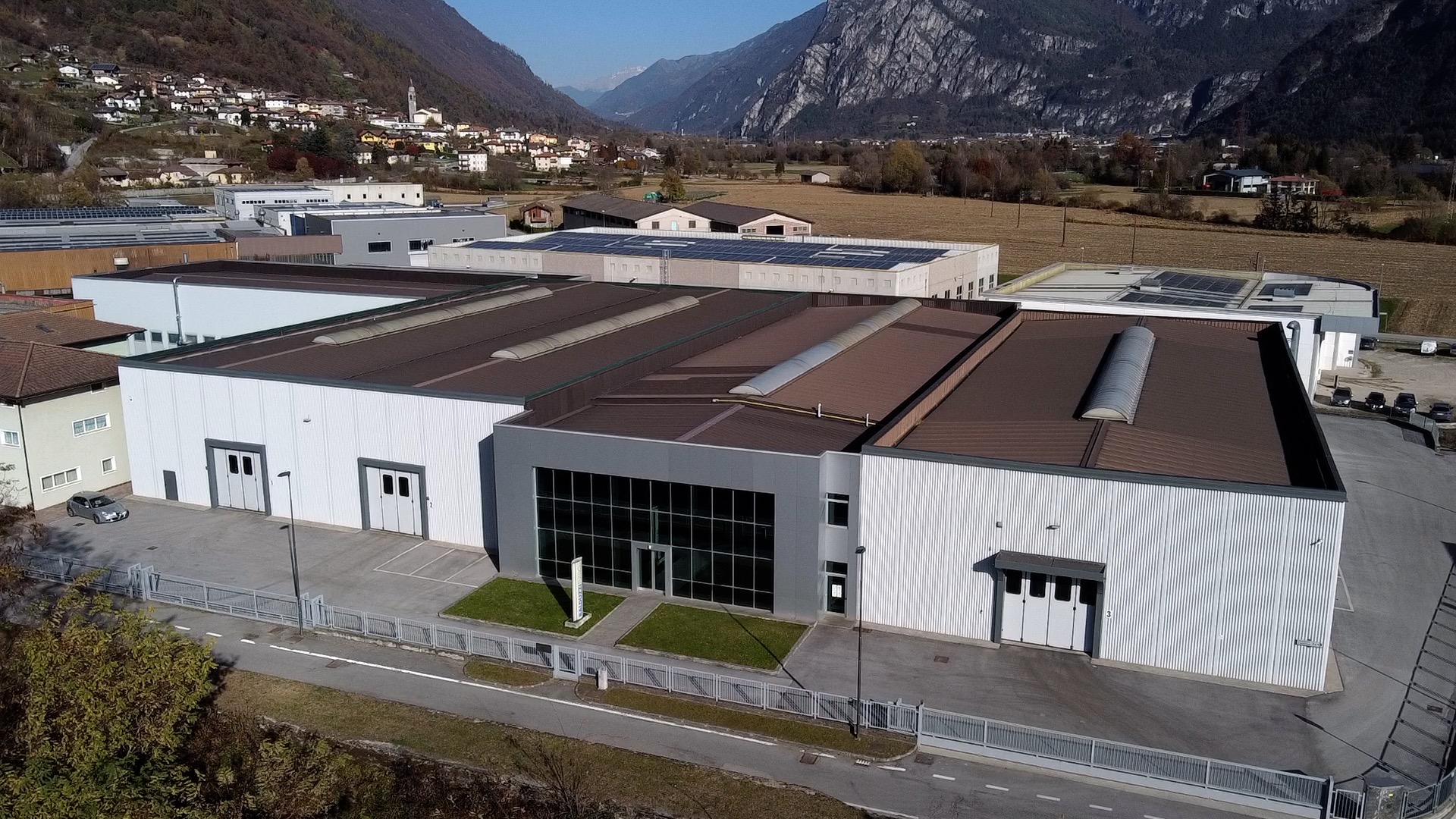 The mechanical workshop was founded in Lodrone, Trentino, in 1971 on an artisanal level by Tullio Balduzzi who, despite his youth, perceived the opportunity and potential to insert mechanical machining in the local context.
From initially producing mechanical and metal structural work components aimed at meeting the local demand, with determination and entrepreneurial ability the company went from a few square metres of a production unit to the current premises for manufacturing, storage and administration which exceed 15,000 square metres, with a roofed area of over 8,000 square metres.
2000
THE CHILDREN ENTER THE COMPANY
Production first focused on and then specialised in constructing hydraulic cylinders and in machining high precision mechanical parts.
Growing in size, the corporate structure also changed and around the year 2000 the founder was joined in the operations and management by his three children Monja, Fabio and Nadia.
2012
CONTINUOUS INVESTMENTS TO IMPROVE OURSELVES
Over time, all kinds of modern machine tools, mostly for numerical control, machining centres and welding robots, have been added to the initial equipment, now preserved as a memento for the future.
Currently the workshop operates with over 20 CNC lathes, also in large sizes, and 8 machining centres, keeping the machine fleet up-to-date with continuous targeted investments.
Oggi
ALWAYS AIMING AT THE FUTURE
Constant attention to quality and the reliability of our finished products have led us to hire and prepare technicians and operators over time who are increasingly bringing their skills up-to-date and ready to follow innovative processes and design lines in continuous improvement owing to the engineers present and targeted collaborations with top customers.
Contact us for more information
Fill out the form and we'll contact you